On Patrol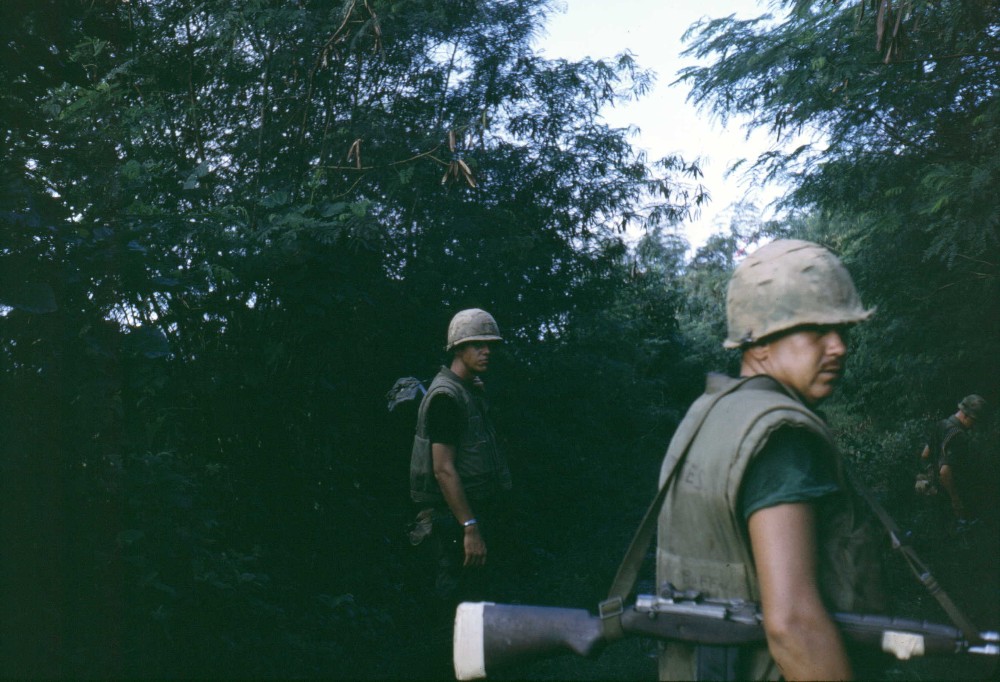 This photo was taken while patrolling along route 4 in the Dai Loc Province on Christmas Day 1966.
A unit from India Company went out on patrol in the area west of Hill 65. Pictured in this photo are
"Doc" John Wilkinson (left), one of our company Corpsmen,
and Sgt. Markle (right), the 81mm mortar Forward Observer.
The patrol had been halted just before the photo was taken because a fallen tree was blocking the trail.
Not wanting to take any unnecessary chances, Lt. Blakely called for 3.5 inch rockets (better known as the bazooka)
to fire a round into the tree to check for booby traps. I took this photo while we were waiting for the rocket team
to make its way to the front of the column.
Two rocket rounds were fired into the tree. Each round produced a secondary explosion meaning that there had
been two booby traps in the fallen tree. Good call, Lt. Blakely.
If you know Sgt. Markle or his whereabouts
OR
if you were on this patrol, please with the information.