Huey Gunships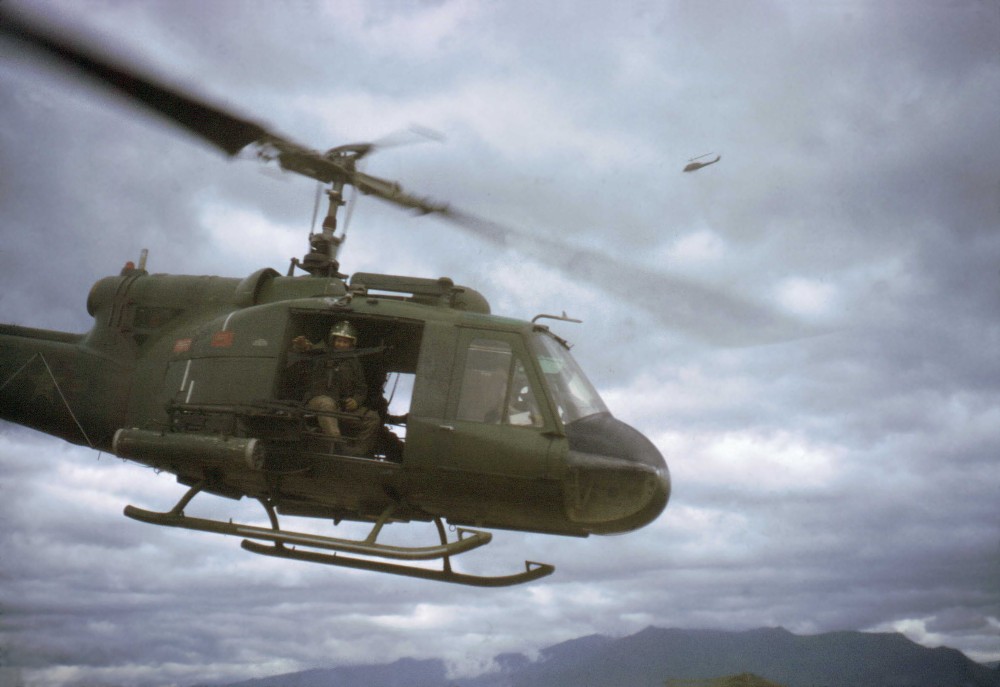 Marine Corps Huey gunships were a common sight in Vietnam. They were a fast, well armed bird of prey
that saved our necks many times. Here, two of them are circling Hill 65 in the Dai Loc Province.
In this photo the side armament (rocket pod and 7.62mm machine guns) and one of the door gunners can be clearly seen.