CLIPPINGS FROM
BRUCE WILLIAMS' SCRAPBOOK

Frank Leon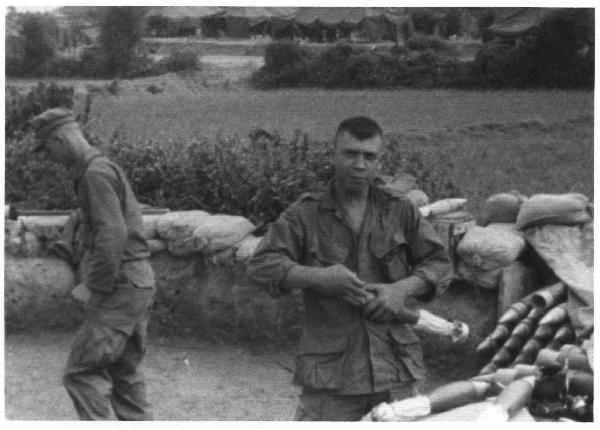 Frank Leon prepares high explosive mortar rounds for storage in the gun pit
ammo bunker. This photo was taken by Bruce Williams in the vacinity of map
reference 813380 near mountain Nui Dang during Operation DeSoto.
Many thanks to Bruce Williams, former 3/7 Mortar man, for supplying
this great photo for inclusion in the scrapbook.